Life

"Dirty Fat Person Sits on President's Face" a.k.a. My Childhood

posted by Lindy West on December 14 at 16:05 PM

Dan's latest handful of '70s Playboy cartoons, specifically the first one about the cops and the rapin', totally just blew my mind up. When I was a kid, my parents always had a bunch of B. Kliban books lying around our house. Not that corny shit with the cats, but the weirder, cleverer ones: full of boobs and swear words and totally freakish surreal nonsense. I didn't get most of the jokes, but I read them over and over again anyway. You can look at clearer versions of these, and others, here.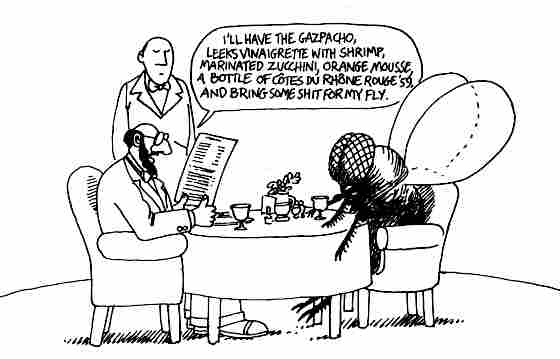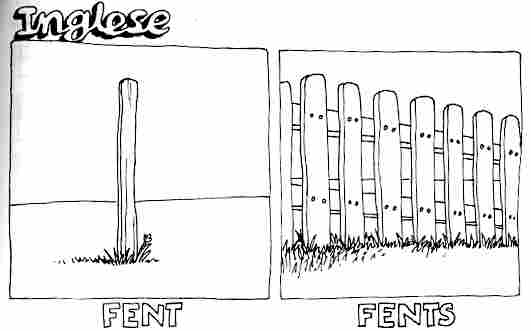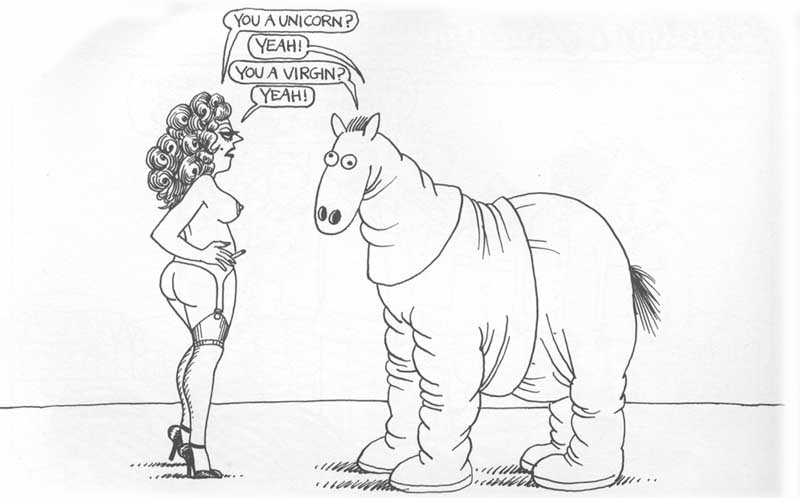 I haven't thought about those books in forever. But looking at that cop cartoon today, I'm realizing that B. Kliban has a lot to do with the state of my adult brain (i.e. filled with feces and boobs and puns and nonsense). I can't believe I never made that connection before. Thanks, B. Kliban!
And one more, because I can't help it: