Thanks, science!
For those of you interested in snacks, snacking, snack innovations, talking about snacks, and/or sharing snacks with pals, I have something to tell you. My friend brought these crackers over to eat during Dr. Phil: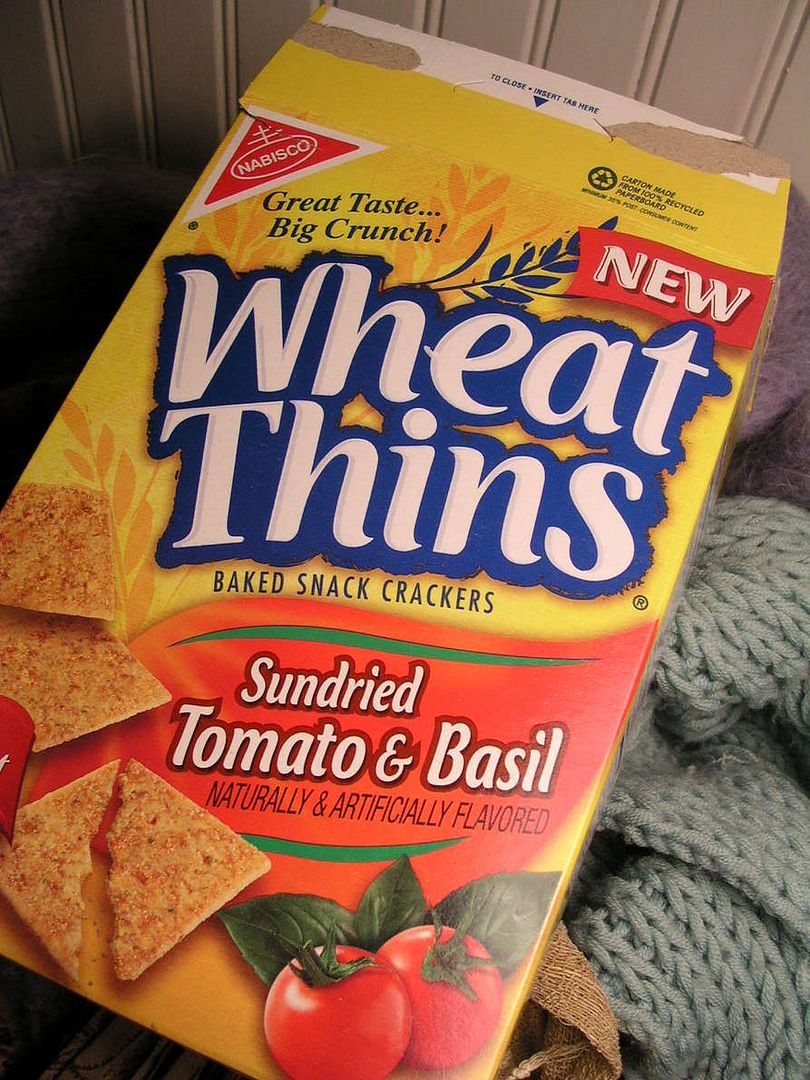 THIS IS A CRACKER THAT TASTES LIKE A PIZZA. Finally the food scientists have done something worthwhile.

And speaking of crackers (which I do as often as possible), I have to mention the weirdly icky new Triscuit slogan, "Triscuit fills you, but not with regret!" It just seems a little, you know, intimate.